Employer Wellness
Employee Financial Wellness Elevates
Your Retirement Plan. Take It To The Next Level.
our mission is simple: reduce financial stress and help people retire.
1. WE DON'T SELL PRODUCTS AND DON'T MANAGE ASSETS FOR A PERCENTAGE FEE
2. WE FOCUS ON EDUCATION, WHICH WE BELIEVE IS THE KEY TO FINANCIAL WELLNESS
3. WE HAVE "CRACKED THE CODE" ON GETTING PEOPLE TO SAVE MORE FOR RETIREMENT
4. WE LOVE SIMPLE, EFFECTIVE MESSAGES AND HATE COMPLEX INDUSTRY JARGON
5. WE BELIEVE RETIREMENT PLAN EDUCATION NEEDS TO FOCUS MORE ON SAVING THAN INVESTING
6. WE HAVE EXTENSIVE RETIREMENT PLAN EXPERIENCE, BUT REMAIN HUMBLE AND CURIOUS
Aptus Financial is a principled financial services company, focused solely on what is best for our clients and free of any conflicts of interest. We provide transparent, objective, and non-conflicted advice. Period. We don't sell stocks or insurance. We don't take custody of assets and don't charge an asset under management fee. We offer comprehensive advice for a flat fee to individuals and employers with the goal of promoting financial wellness and helping people retire on their own terms.
Our mission to help people informs our work, just as much as our collective credentials, experience, and licenses.
sarah catherine gutierrez
FOUNDER/PARTNER/CEO
Lead Retirement Plan Specialist
MPP, Harvard University
Certified Financial Planner
Donaghey Foundation Trustee
PARTNER/COO
Financial Planner & Retirement Plan Advisor
Chartered Financial Analyst
MBA, University of Iowa
Former U.S. Army Officer
SENIOR VICE PRESIDENT
Financial Planner & Retirement Plan Advisor
Chartered Financial Analyst
18+ Years as an Investment Analyst
P.A.R.K. Foundation Board Member
CHIEF COMPLIANCE OFFICER
30+ years of Financial Counseling
Author: Mindful Money
Financial Wellness Coach & Registered Investment Advisor
FINANCIAL WELLNESS IS THE UNIFYING MISSION OF OUR SERVICE OFFERINGS
HOW DOES APTUS DEFINE FINANCIAL WELLNESS?
FINANCIAL WELLNESS IS A
PROCESS

OF OPTIMIZING YOUR FINANCIAL LIFE TO BRING YOU HAPPINESS, PROVIDE PEACE OF MIND AND EXPRESS YOUR VALUES

MONEY CAN BE A TOOL OR BARRIER TO ACHIEVING YOUR GOALS
We cracked the code on influencing retirement savings rates. The secret: A personal nudge by someone you trust.
51% Increase in the aggregate savings across the retirement plans for which we serve as advisor
HOW DOES APTUS PROMOTE FINANCIAL WELLNESS?
1. EDUCATE & MOTIVATE EMPLOYEES TO MAKE GOOD FINANCIAL DECISIONS
2. DELIVER A CLEAR, POSITIVE, PERSONAL MESSAGE FREE OF COMPLEX JARGON
3. OFFER FLAT-FEE PRICING TO ELIMINATE CONFLICTS OF INTEREST
4. HELP PEOPLE INVEST SIMPLY AND PRUDENTLY IN LOW-FEE INDEX FUNDS
WHAT ARE THE COMPONENTS OF OUR FINANCIAL EDUCATION STRATEGY?
dynamic enrollment meetings
We deliver jargon-free presentations that motivate employees to save into their retirement plan. Our enrollment meetings have been described as "pep rallies for savings."
We offer 30 minute, individual financial planning meetings for ALL employees.
Our seminars include non-conflicted, expert advice on a range of financial topics, including household budgeting, debt repayment, risk management/insurance, college savings and retirement planning.
WHY DOES APTUS'S MESSAGE RESONATE?
APTUS FINANCIAL
Conflict free
Positive and motivational
Focused on savings not investments
Empathetic
Jargon free
Personal
OTHER FIRMS
Perceived as biased
Generate fear and anxiety
Focused on investments not savings
Indifferent to individual circumstances
Laden in complex jargon
Generic and canned
WHY IS FLAT-FEE PRICING IMPORTANT?
● EMPLOYEES CAN FULLY TRUST APTUS AND THEY APPRECIATE THAT
● APTUS HAS NO CONFLICTS OF INTEREST NOR ULTERIOR MOTIVES
● APTUS DOESN'T SELL ANYTHING
● APTUS DOESN'T MANAGE IRAS, SO WILL NOT PUSH EMPLOYEES TO ROLL PLAN ASSETS INTO HIGH-FEE MANAGED ACCOUNTS
● APTUS'S FLAT FEES DECLINE AS A PERCENT OF PLAN ASSETS OVER TIME
Is my company a good fit for aptus?
DO YOU WANT TO MAKE SURE YOUR RETIREMENT PLAN FEES REFLECT THE VALUE YOU RECEIVE?
DO YOU VALUE ADVICE FROM PEOPLE WITH EXPERIENCE, EDUCATION AND CREDENTIALS?
DO YOU BELIEVE EMPLOYEE FINANCIAL CONCERNS IMPACT YOUR BOTTOM LINE?
ARE YOU SOMEWHAT SKEPTICAL OF MOST RETIREMENT PLAN ADVISORS?
DO YOU BELIEVE FLAT, TRANSPARENT ADVISOR FEES WOULD HELP REDUCE CONFLICTS OF INTEREST?
WOULD YOU LIKE TO SEE YOUR EMPLOYEES SAVE ENOUGH TO EVENTUALLY RETIRE?
ARE YOU HUMBLE AND CURIOUS?
ARE YOU INTERESTED IN OFFERING THE MOST MODERN RETIREMENT PLAN AVAILABLE?
ARE YOU WILLING AND ABLE TO MAKE POSITIVE CHANGES TO YOUR RETIREMENT PLAN?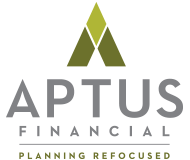 2 Van Circle, Suite 4 | Little Rock, AR 72207
If you're curious about our retirement plans and wellness programs, please give us a call or use the form below to arrange a free consultation or request a quote.